March 2020. Millions of Canadians can no longer go to work as usual. For a majority of them, it will be their first experience working remotely (telecommuting). For better or for worse, many people have had to learn to work
More info
Innomatiques Inc.

Mathieu Guérin, President
Web Marketing & Advertising, SEO
Intériorit-É Design inc.

Éliane Martineau, President
Interior design and decoration
Défis RH

Jessie Fortin, President, Founder
Experts in human resources
Avinova

Elie Karam, President, Engineer
Grants and tax credits for businesses
Vincent Daudelin


Real estate broker
Canada Connect

Karine Gadoury, President
Wireless integrated food service
Odyssey Business and Migration Consulting Ltd.

Étienne Tittley & Me Mélanie Boivin, Co-founder, partner
Immigration Consultant and Lawyer
Agence Le Backstore/
Boumgrafik

Mathieu Bouchard and Martin Rheault, Creative Director, Owners
Web agency specialized in e-commerce and branding

Unité 13

Jean-Philippe Guillemette, Producer
Specialized video creations and production for promotional marketing

CE2

Mélanie Bouchard, President
Funding for events and companies

Mon Technicien

Sylvain Dion, President
IT services
CGO Mécanique

Guillaume Chrétien, Senior Partner, and Engineer
Consulting engineers specialized in industrial machinery

Prosperia

Mathieu Drolet, tax specialist and Frédérik Pesant, CPA Auditor, CA
Taxation and Accouting
A & E Connexion et Anna Rogic Interior Design

Anna Rogic, President
Sales and marketing and interior design
SREPE Inc.

Sophie Charlier, regional coordinator, Laval
Replacement service in the CPE network

Conseil québécois de la franchise

Xavier Chambon, CEO
Resource for franchisors and franchisees

Speedy Clean Inc.

Othmane Olime, President
Residential and commercial cleaning services
Laforge Environnement

Marie-Josée Bhérer, President
Claims management, environmental assessment, prevention and compliance
MC Service aux immeubles

Miguel Cubides, President
Residential and commercial cleaning services
Les immeubles Toupin courtier inc.

Stéphane Toupin, certified real estate broker
Real estate agency
Weidmuller

Stéphane Provost
Regional Sales Manager Quebec & Atlantic
Platinium H.E. Entretien Inc.

Elisa Carralero Arnedo, President
Commercial and residential cleaning services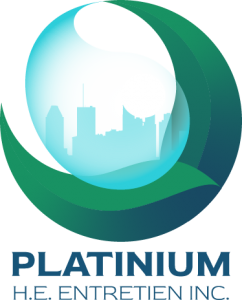 Pinnacle Wealth Brokers Inc.

Yves Morin, Exempt Market Representative
Specialist in private placements, mainly in real estate
iConnectglobal

François Trieu, Managing Director
Telemarketing/virtual receptionist/B2C and B2Bcall center services.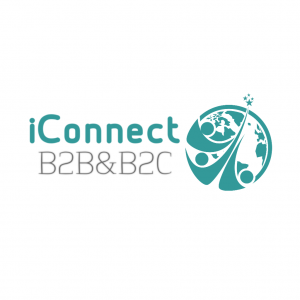 Brasserie Estrella Damm

Vicky Neves, Directrice Québec
Beer distributor
Ostral Design

Cloé Hamel and Chloe Murray
Interior Design
LCRHE

Rami Haddad, Eng. Pres.
Mechanical building engineering firm
Laliberté et Associés

Mathieu Lalilberté. Pres.
Sale, purchase, rental, consulting and investment in commercial and residential real estate
Église La Cité

Jonathan Labelle, Pastor-Implanter.
Christian church
Les Architectes Hypothécaires

Team Serujan Kaneshalingam
Mortgage Brokers

Aiphone

Mike Lawrusik, Senior System Sales Specialist
Manufacturer of intercom systems
Planiprêt

Justina Jbeili
Mortgage Brokers