More than 100 closed and open offices for 1 to 20 people
Everything is ready for you to really have fun working and surpassing yourself! Take a seat at your desk – in as little as an hour! –, and see the difference in the development of your business.
Lounge area, terrace, outdoor kitchen, bar
Your company is growing and you don't have time to waste. You can access your office 24/7and get work done, share your expertise or get support from another entrepreneur.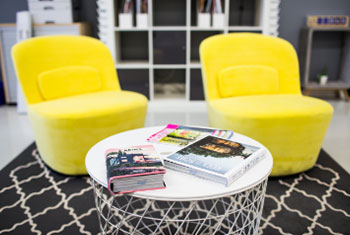 One price, all inclusive, 24/7
Our members pay monthly and get access to all our services. Forget about extra billing- we do not have hidden fees. Move into our coworking space and be ready to work in less than an hour. Our process is really simple!