BuroLoft is much more than a simple
coworking space with office rentals.
It's a redesigned vision of your work environment that responds to the needs of today's entrepreneurs. We created a bright, beautiful, and professional place in order to motivate our members. Everything has been designed to help you push the limits of your creativity! It's made to foster new, solid business relationships with other members– people like you.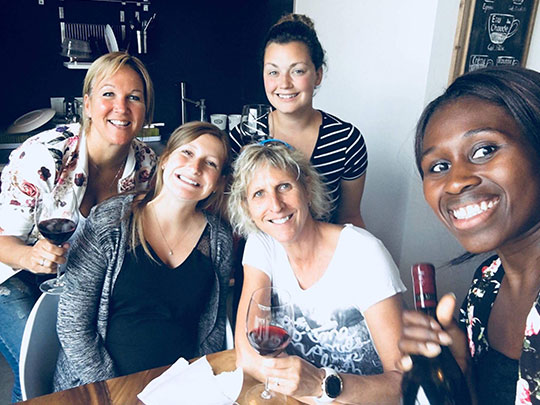 With us, nothing is complicated
There is no extra charge, as everything is included
Everything is in place for you to grow your business and to collaborate with other members. It's all ready for you to have fun while working and for you to go further! Take a seat at your desk—in less than an hour!—and see the difference in your business development.
Members of our coworking space
Members at BuroLoft are here to stay. This is why the vibe of our coworking space is the opposite of a café. Your experience of renting an office at BuroLoft has to be prolific, which is why we make sure you receive the support you need while collaborating and building business relationships. Your business will grow with us!
Also, our members work in many different yet complementary fields, such as accounting and taxation, business law, human resources, tax credits for small business, design and graphic design, communication, Web marketing and much more. Renting an office at BuroLoft means adopting a new work life.
Innomatiques Inc.

Mathieu Guérin, President
Web Marketing & Advertising, SEO
Intériorit-É Design inc.

Éliane Martineau, President
Interior design and decoration
Défis RH

Jessie Fortin, President, Founder
Experts in human resources
Avinova

Elie Karam, President, Engineer
Grants and tax credits for businesses
Vincent Daudelin


Real estate broker
Canada Connect

Karine Gadoury, President
Wireless integrated food service
Odyssey Business and Migration Consulting Ltd.

Étienne Tittley & Me Mélanie Boivin, Co-founder, partner
Immigration Consultant and Lawyer
Agence Le Backstore/
Boumgrafik

Mathieu Bouchard and Martin Rheault, Creative Director, Owners
Web agency specialized in e-commerce and branding

Unité 13

Jean-Philippe Guillemette, Producer
Specialized video creations and production for promotional marketing

Anthony Pennimpede

CPA auditor, CA
Chartered Professional Accountant and Auditor
CE2

Mélanie Bouchard, President
Funding for events and companies

Mon Technicien

Sylvain Dion, President
IT services
CGO Mécanique

Guillaume Chrétien, Senior Partner, and Engineer
Consulting engineers specialized in industrial machinery

Prosperia

Mathieu Drolet, tax specialist and Frédérik Pesant, CPA Auditor, CA
Taxation and Accouting
A & E Connexion et Anna Rogic Interior Design

Anna Rogic, President
Sales and marketing and interior design
SREPE Inc.

Sophie Charlier, regional coordinator, Laval
Replacement service in the CPE network

Conseil québécois de la franchise

Xavier Chambon, CEO
Resource for franchisors and franchisees

Speedy Clean Inc.

Othmane Olime, President
Residential and commercial cleaning services
Laforge Environnement

Marie-Josée Bhérer, President
Claims management, environmental assessment, prevention and compliance
MC Service aux immeubles

Miguel Cubides, President
Residential and commercial cleaning services
Les immeubles Toupin courtier inc.

Stéphane Toupin, certified real estate broker
Real estate agency
Weidmuller

Stéphane Provost
Regional Sales Manager Quebec & Atlantic
Platinium H.E. Entretien Inc.

Elisa Carralero Arnedo, President
Commercial and residential cleaning services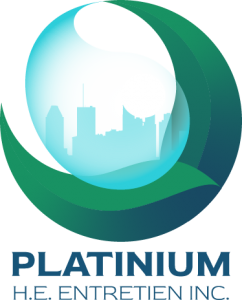 Pinnacle Wealth Brokers Inc.

Yves Morin, Exempt Market Representative
Specialist in private placements, mainly in real estate
iConnectglobal

François Trieu, Managing Director
Telemarketing/virtual receptionist/B2C and B2Bcall center services.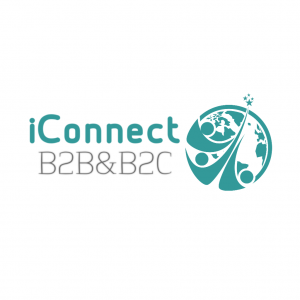 Automat

Briyana Sawaya, Business Development
Technology - Artificial Intelligence

Mécanyvois Canada

Antonin Puybareau, Project Manager
Design and production of special machines and aeronautical tools, machining and large-scale boiler making
Desjardins et St-Denis inc.

Christian-Jacques Desjardins
General contractor

Digital Chiros

Christian Eichou
Specialized in digital marketing mainly for Canadian and American chiropractors
Ligue de Développement Soccer DS11

Andrea Puzo, Project Director
Soccer League and Development for disadvantaged families
KBRS Capital

Robert J. Sands III, President
Financial security, project management and strategy consultant
Fiscal strategies for entrepreneurs
Brasserie Estrella Damm

Vicky Neves, Directrice Québec
Beer distributor
BBKSecur Inc.

Bruno Kanyiki, president
Placement agency
Ostral Design

Cloé Hamel, Chloe Murray et France Caron
Interior Design
Will is the Business

William Fenelon, Intrapreneur/Freelancer
Digital Sales
Groupe Gestion Immo Expert

Catherine Hamel
Condominium management
Are you getting on board?